Hunter Vale Farm always has a large selection of horses and ponies for sale or lease including some that may not be listed. Please let us know what you are looking for and we will help you find your next partner! Pictures and videos of all our sales horses are available upon request.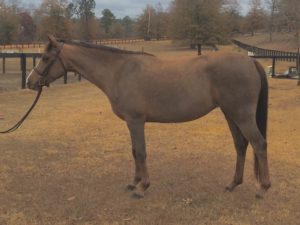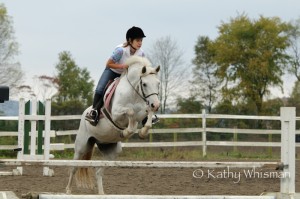 Hunter Vale Partly Rainy 13.1 plus hand liver chestnut mare, 5 years, auto lead changes, homebred with Cymraeg Rainbeau and Glannant bloodlines,located in Aiken SC
Champion at Aiken spring 2017
Video: https://www.youtube.com/watch?v=M_T_YhQ4ZLg
Hunter Vale Firefly 13.2 h 2004 gray registered Welsh gelding. Firefly is everything a kid could want in a pony – he will win the hack, pack over fences and then go straight into the leadline with the younger sibling! Please inquire about price.  Also available for lease.  Firefly really wants to have a rider to call his own in 2017.  We are more than willing to offer a reasonable lease fee to a passionate rider.
Hunter Vale Farm Singing in the Rain top of the line small by Glannant Broadway.  Very kind and willing.  Big step, cute over fences. Doing courses and changes. Easy to ride.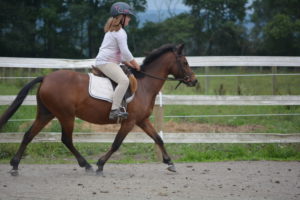 Hunter Vale Goodness Gracious 13.13/4 hh 2003 Registered half Welsh mare. "Gracie" is a half sister to Rip Van Winkle. She is a beautiful mover, talented and athletic with an amazing jump and a big step. Please inquire. Also available for lease.  Has USEF card.  Gracie is leased to the Ford family in PA.  Will be available for sale or lease in the fall of 2017.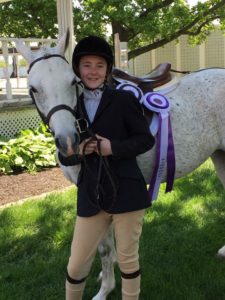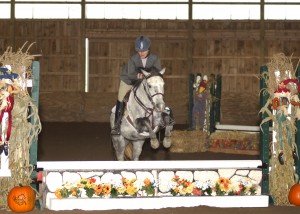 Hunter Vale Billy Elliott Registered Half Welsh/Thoroughbred gelding, quiet enough for lessons, super fancy, he has a horse mentality and a big step.  Lease or sale